The MOST FM Liquorland Courtenay LIVE LOUNGE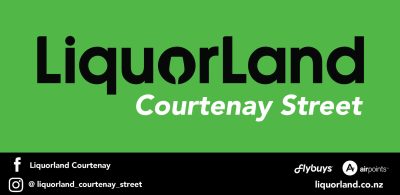 A great venue for your Gig, party or event
The Liqourland Courtaney Live Lounge at The Most FM is a great little venue with a cool vibe and a house sound system that's included in the venue rental.
Venue capacity is approx 40 seated and 60 standing. The stage area is 4.8m x 2.4m.  There are also kitchen facilities and disabled access.
Things you need to know about hiring The Live Lounge - Conditions of Hirage
Please carefully read the conditions and fill out the form at the bottom of the page to apply to hire the venue.
How many people can I have at my event?
There is a maximum of 60 people allowed in the venue.
The venue can comfortably seat 35 – 40 pax and 60 pax standing.
When is the venue available?
Please contact us to ask about available times. Regardless of the event start time the venue must be vacated by 11:30pm.
How much does it cost to hire the venue?
The venue rental is $250 (incl GST) per night.
A cash bond of $150 is also required, this is refundable on completion of venue clean up, furniture reinstatement, and inspection for damage to the venue and equipment.
How much does the sound system cost to hire?
The sound system is included in the venue hire however a sound engineer is not included. You can bring your own sound human or we can arrange one for you, rates negotiable.
Click here to read the sound system specifications.
Do you have a lighting system available?
At this point we only have 2 small static LED cans without stands but you can of course bring your own to add to these. Please note, you can't use smoke machines or haze machines in the venue. 
What else do I need to know about the venue?
The venue is smoke and vape free.
Venue clean up is the hirer's responsibility, we ask that attendees take their bottles, cans and refuse with them to recycle at home but the hirer is  responsible for removing anything left behind. A vacuum cleaner is available on site but you will need to provide your own cleaning products.
Any damage to the building, facilities or sound equipment may incur additional costs.
Alcohol
We are not a licensed venue but attendees can bring their own drinks however you cannot advertise this.
You can provide alcohol to your guests but this cannot be included in any ticket price or koha (donation).
Health and Safety
As the event organiser you are responsible for the Health and Safety of any workers, volunteers and attendees at your event. You must consider any hazards and have appropriate solutions in place to protect all persons.
Existing potential hazards at the venue are; Electrical equipment and trip hazards such as cables, staging and furniture.
Please consider any any additional factors specific to your event and add them to the hazard register in the following application form. 
Feel free to call Kerry on 027 286 4522 or email kerry@mostfm.co.nz with any questions or bookings.