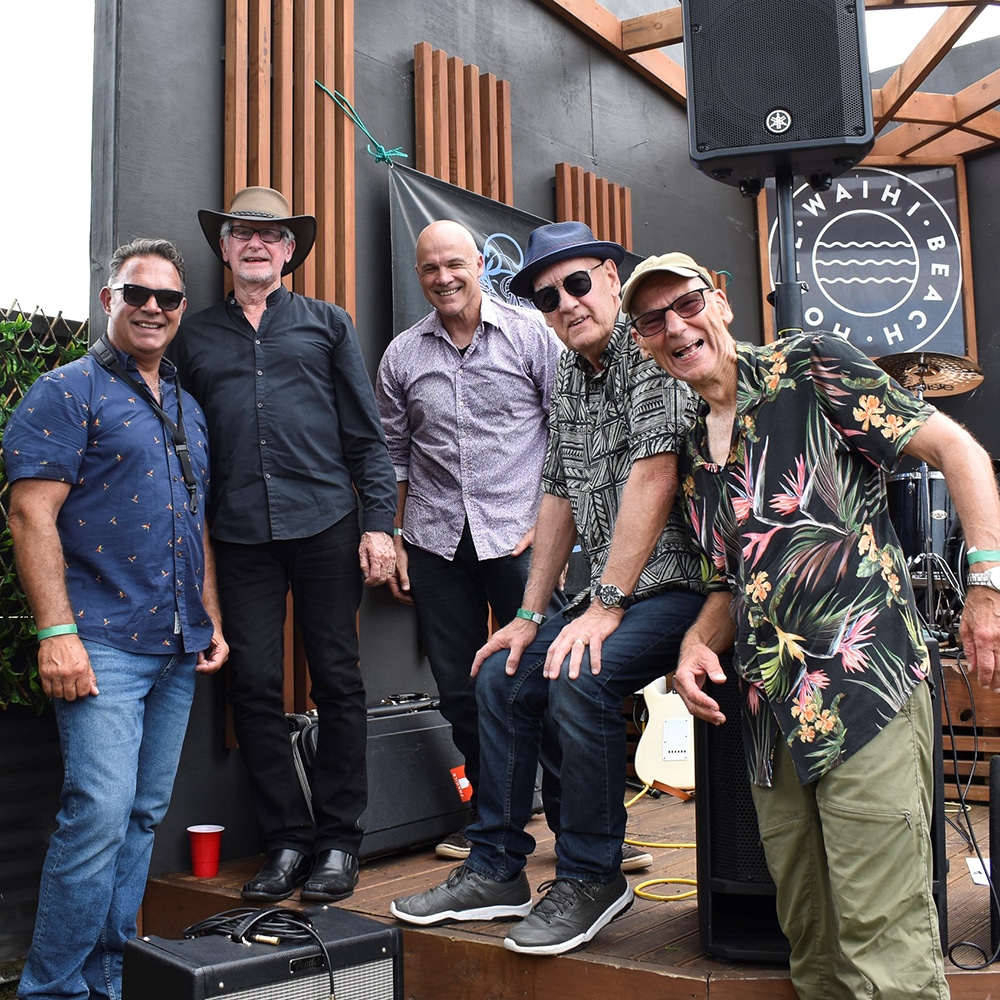 Date
17 Jun 2023
Expired!
The Flaming Mudcats
Formed in 2009, in Auckland, The Flaming Mudcats have established themselves as one of this country's premier, contemporary, Blues combos who share a common, driving passion to play the blues in their own way.
The band is fronted by Craig Bracken on vocals, harmonica and tenor sax, along with guitar slinger, Doug Bygrave while drummer Ian Thomson and bassman Pete Parnham form the tight, rhythm section. Famed Hammond player, Liam Ryan has recently become a regular member in this dynamic line-up.
Their energetic sets blend originals and covers. Simply listen up or dance your socks off to butt-shaking belters, soulful grinders with everything in between … welcome to the Flaming Mudcats show.
"Being a blues band is a real calling because it demands a big commitment. So, it's hats off to the 'Mudcats.' Not for doing this but doing it so well."….Graham Reid, Auckland 2018
https://www.4thwalltheatre.co.nz/onat4thwall/whats-on/the-flaming-mudcats.html