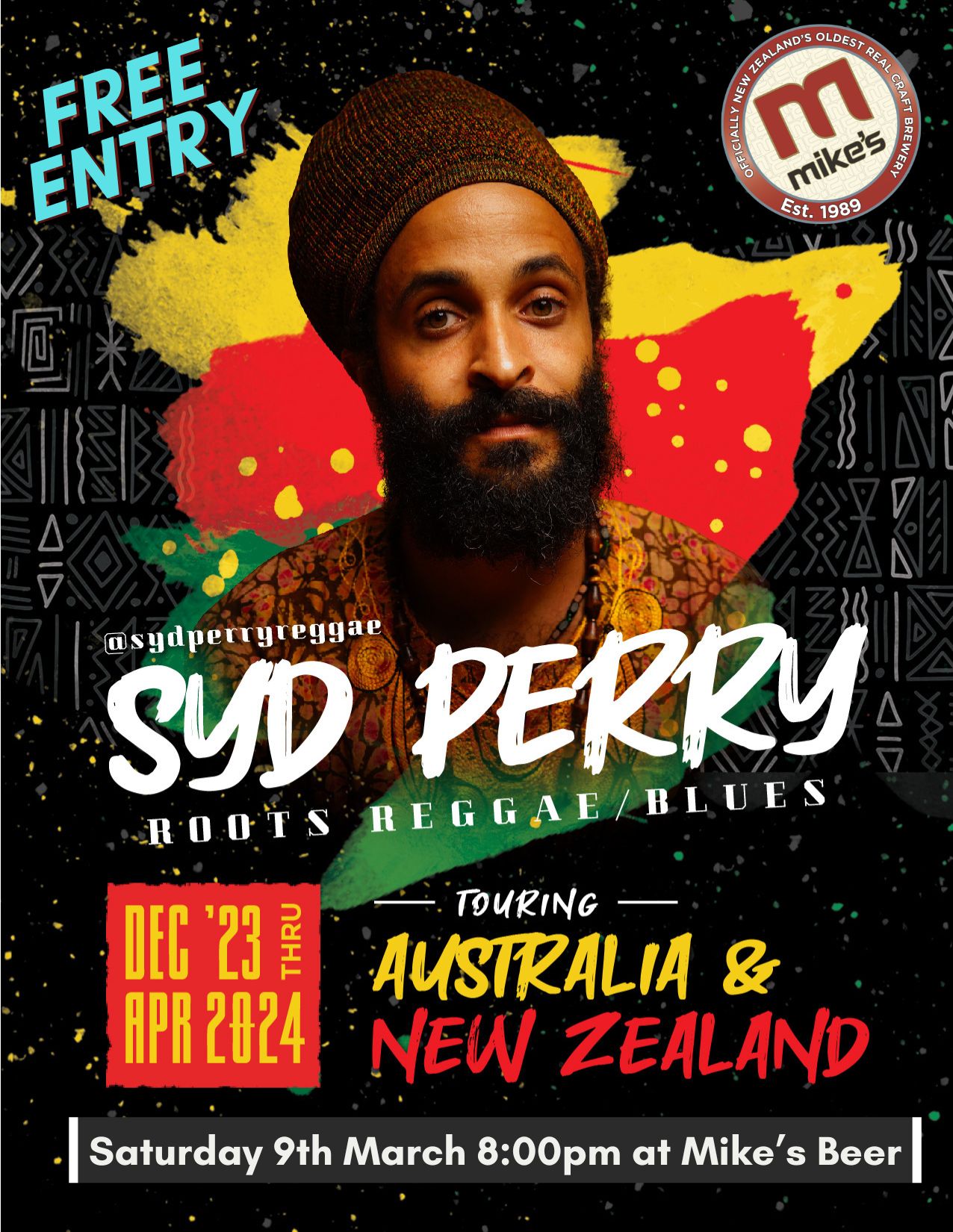 Syd Perry Reggae Live
Syd Perry is a Jamaican/Canadian, Roots Reggae/Blues singer-songwriter. He is known for playing a 12 string guitar and the harmonica at the same time. Mostly inspired by the Rocksteady era (late 60s), Roots Reggae of the 70s and Blues music of the 40s and 50s, Syd Perry has an original sound known as Roots Blues Reggae.
Based in Portland, Jamaica, Syd Perry has toured across South Africa, Mozambique, Eswatini, Lesotho, Kenya, Uganda, England, Canada, Jamaica, México, the Hawaiian Islands and the United States. He has performed in countless restaurants, bars, cafes, hotels, resorts, festivals, private events, corporate events, weddings, in-store performances and on-call performances.
While on his very own World Tour, (2021 – 2023) across 11 countries, Syd released the 'Gold' EP, recorded in Half Way Tree, Jamaica as well as the official music video for 'Propaganda', filmed in Maui, Hawai'i.
His music and his mission is intended to uplift, enlighten and empower all indigenous people everywhere through the message and livity of RasTafari.