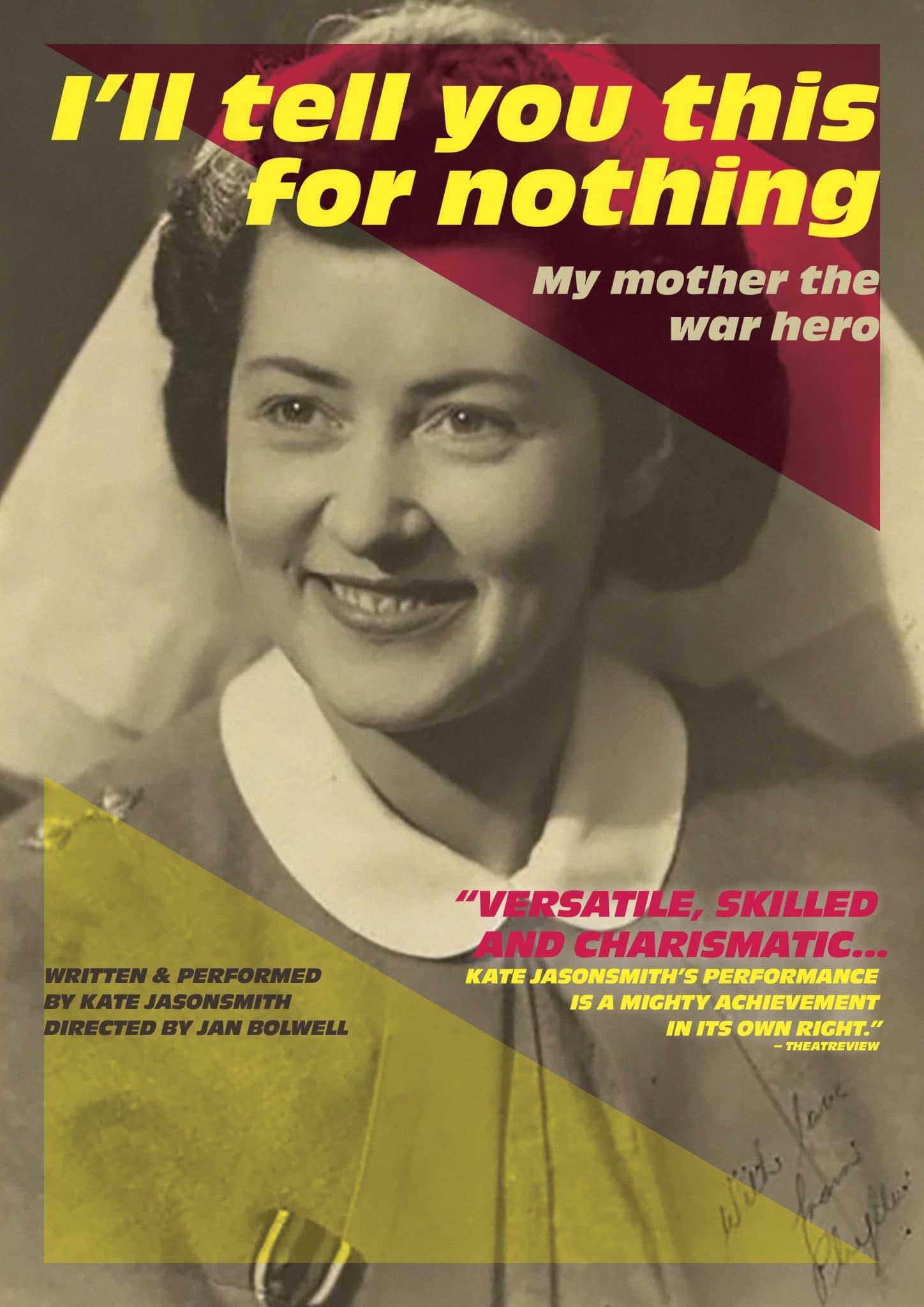 Date
11 Sep 2021
Expired!
My Mother the War Hero
Why did France award the Legion d'Honneur – its highest accolade for exceptional courage to Phyllis, a little known Kiwi woman from Ireland
"Phyllis JasonSmith was one of only two NZ women ever to have been honoured with France's highest decoration, the Legion d'Honneur, for bravery in WWII.  And she was my mother."
This incredible piece of theatre is written and performed by her daughter  Kate JasonSmith.  There is humour, horror, pathos and poignancy that only the very best drama can convey.