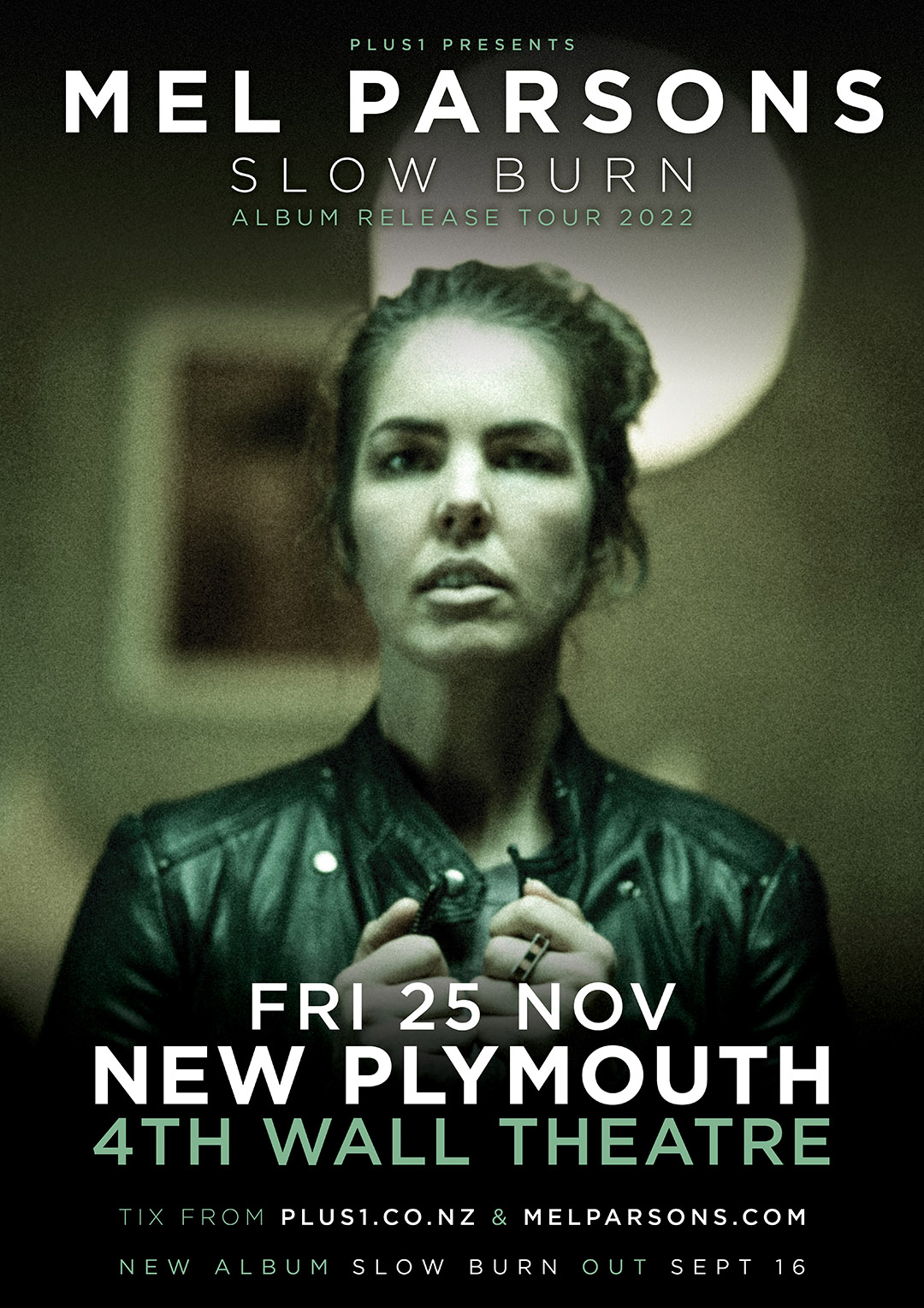 Date
25 Nov 2022
Expired!
Time
Doors open 7:30pm
8:00 pm
MEL PARSONS – Slow Burn Tour
One of Aotearoa's favourite touring acts, award-winning indie-folk artist Mel Parsons announces the release of her new album SLOW BURN for September 16, as well as revealing an 11-date national tour to follow in support of the album release.
Parsons hits the road in October, and says
"It's been a long couple of years for everyone so we're absolutely fizzing to finally be getting back on stage sharing music with audiences again… I'm so excited about this new record and bringing it to life with the band."
Following the release of SLOW BURN, Parsons' national tour will take in Napier (October 7), Palmerston North (October 8), Tauranga (October 13), Hamilton (October 14), Auckland (October 15), Wellington (October 16), Christchurch (October 29), Kerikeri (November 18), Nelson (November 24), New Plymouth (November 25) and Dunedin (November 26).
Written at Parsons' home in Lyttelton, the record was produced at LOHO in Otautahi by multi-instrumentalist Josh Logan. Parsons' is joined by her long-time band on the album with cousin Jed Parsons on drums and backing vocals, Aaron Stewart on bass, and Logan playing guitars, piano and backing vocals.
Featuring the already released moody and nostalgic single 'Carry On'; the dark and intense track 'Already Gone'; and most recently, the mellow and meandering single 'Slow Burn', the album is to be one of grit and grace, with Parsons' dusky vocals consuming the eleven new tracks
https://www.4thwalltheatre.co.nz/onat4thwall/whats-on/mel-parsons—slow-burn.html