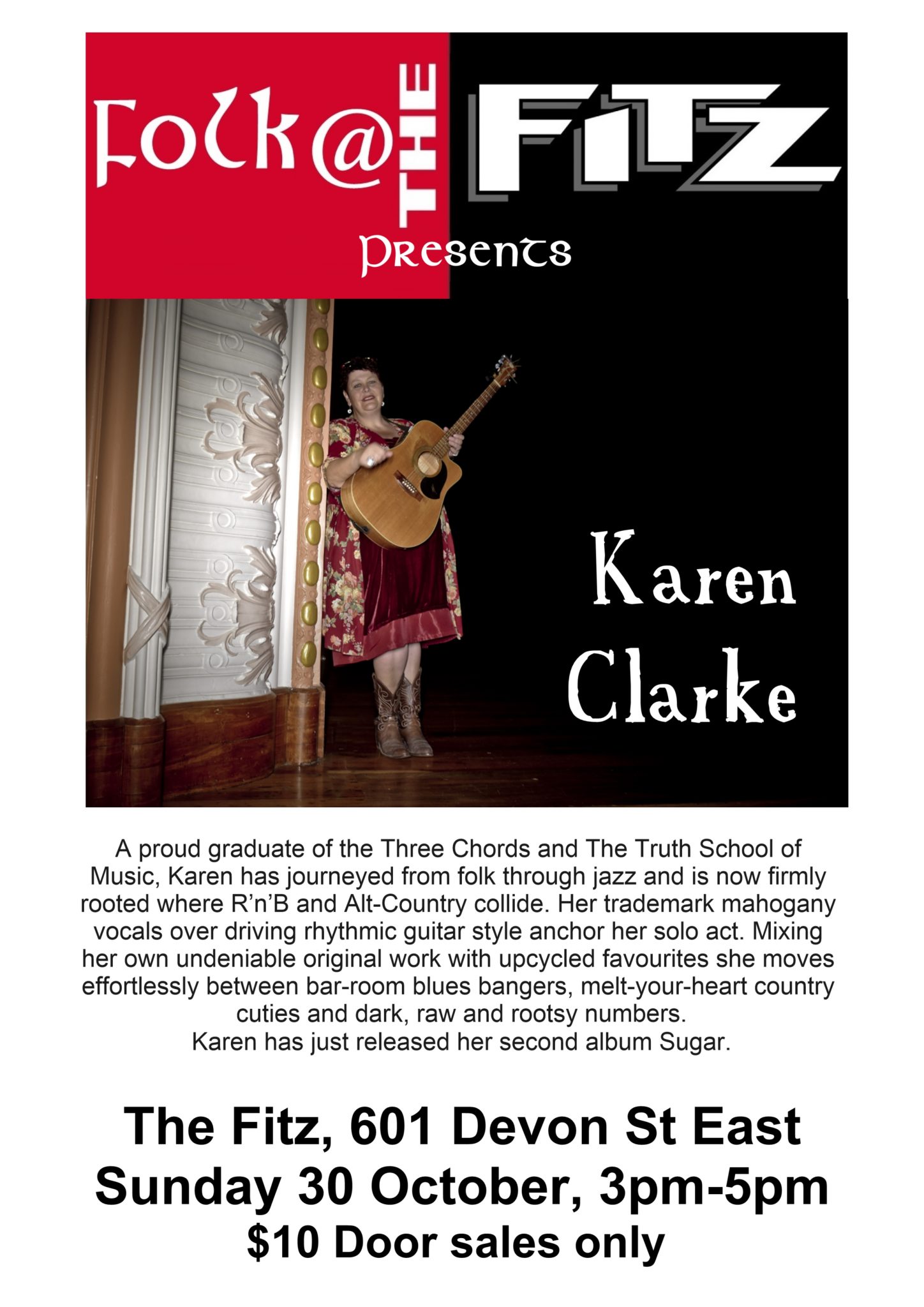 Date
30 Oct 2022
Expired!
Karen Clarke
Folk@The Fitz is proud to present a solo set by Karen Clarke.
Karen has been lurking in the wings of NZ's heartland music stages for the last twenty-five years.
A proud graduate of the Three Chords and The Truth School of Music she's journeyed from folk through jazz and is now firmly rooted where R'n'B and Alt-Country collide. Her trademark mahogany vocals over driving rhythmic guitar style anchor her solo act. It's strong, grounded and emotionally direct.
Mixing her own undeniable original work with upcycled favourites she moves effortlessly between bar-room blues bangers, melt-your-heart country cuties and dark, raw and rootsy numbers.
Karen has just released her second album Sugar.
As usual, we will open the show with a selection of invited floor singers.