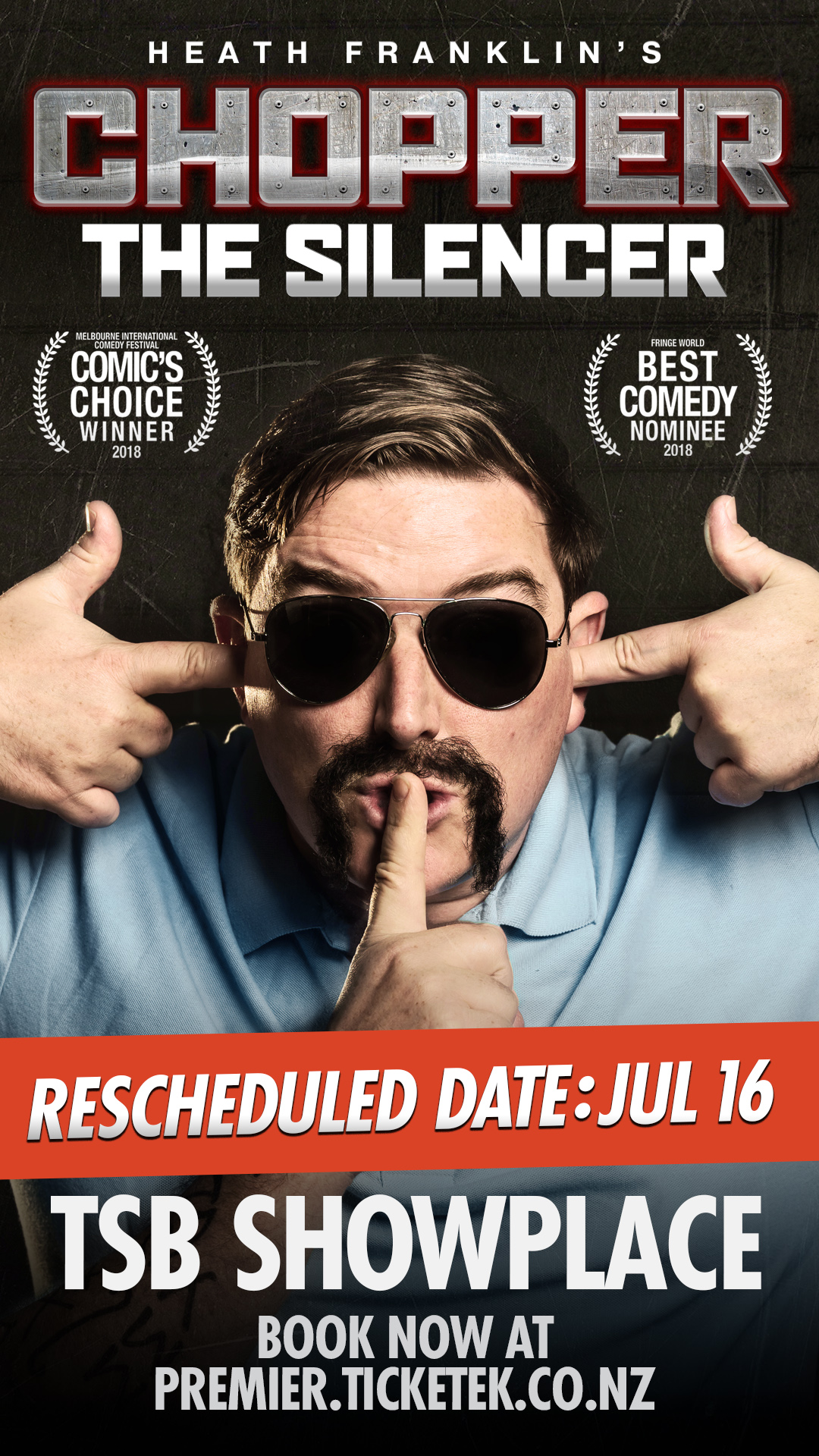 Date
16 Jul 2021
Expired!
Heath Franklin's Chopper
Winner 'Comics Choice' Award – Melbourne International Comedy Festival 2018
As seen on 7 Days!
Covid-safe and harder than ever, Aussie comedy legend – CHOPPER – finally brings his smash hit show to New Zealand in June -July 2021.
Anti-vaxxers, lock-downs, Karens, cancel culture, Mr Potatohead – the outrage is deafening. Everyone is crazy. Everyone has an opinion. Everyone is wrong.
We need a bit of bloody shush. Chopper is here to machete our way through the jungle of bulls**t.
Welcome…The Silencer.