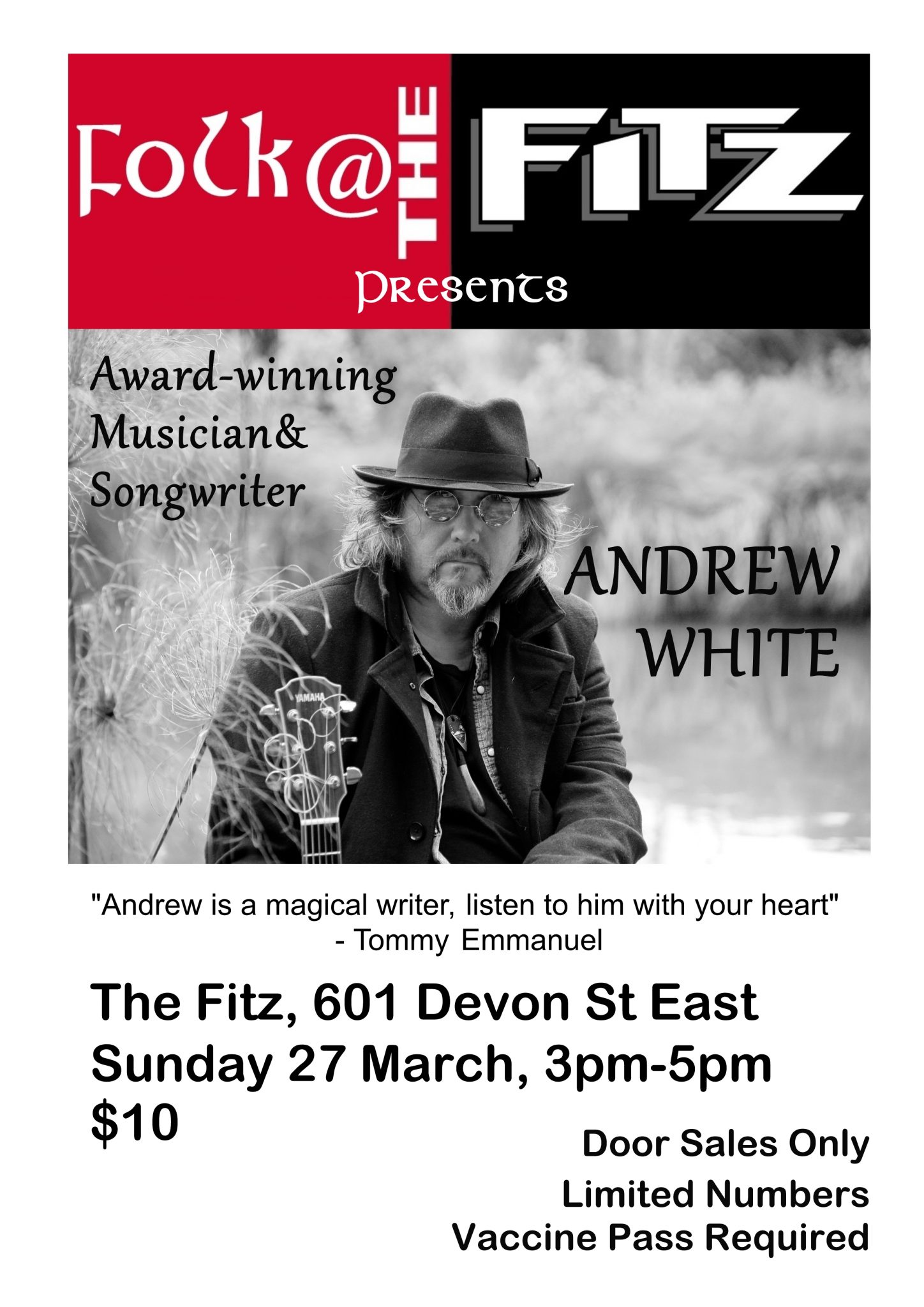 Date
27 Mar 2022
Expired!
Andrew White
Andrew White is one of those rare artists who can skilfully combine brilliant finger-style guitar work with a compelling story in lyric and deliver them both in an engaging live performance. Andrew started his career busking on the streets of Auckland, New Zealand. Since 1984 he has released 13 albums.
Over the past two decades Andrew has toured and collaborated with artists as diverse as Clannad, The Corrs, Michelle Shocked, Tommy Emmanuel, John Renbourn, John Martyn, Jerry Harrison (Talking Heads), Janis Ian, Mary Black, Eddie Reader, Andy McKee, The Indigo Girls, Taj Mahal, Capercaillie, Otmar Liebert, Juan Martin, Tom Paxton, Seals and Crofts, Shriekback, Orchestral Manoeuvres in the Dark, Brendan Power, Paul Brady, Brian Kennedy, Roy Harper, and Antoine DuFour, Peppino D'Agostino, and Brian Gore (International Guitar Night).
Andrew has also endorsed guitar giants such as Washburn, Stonebridge, Maton and Yamaha.
Don't miss this chance to see Andrew in an intimate acoustic performance, right here in New Plymouth.
As usual with Folk @ The Fitz, the first part of the afternoon will feature invited floor singers.
Entry $10. Door sales only. Vaccine pass required.