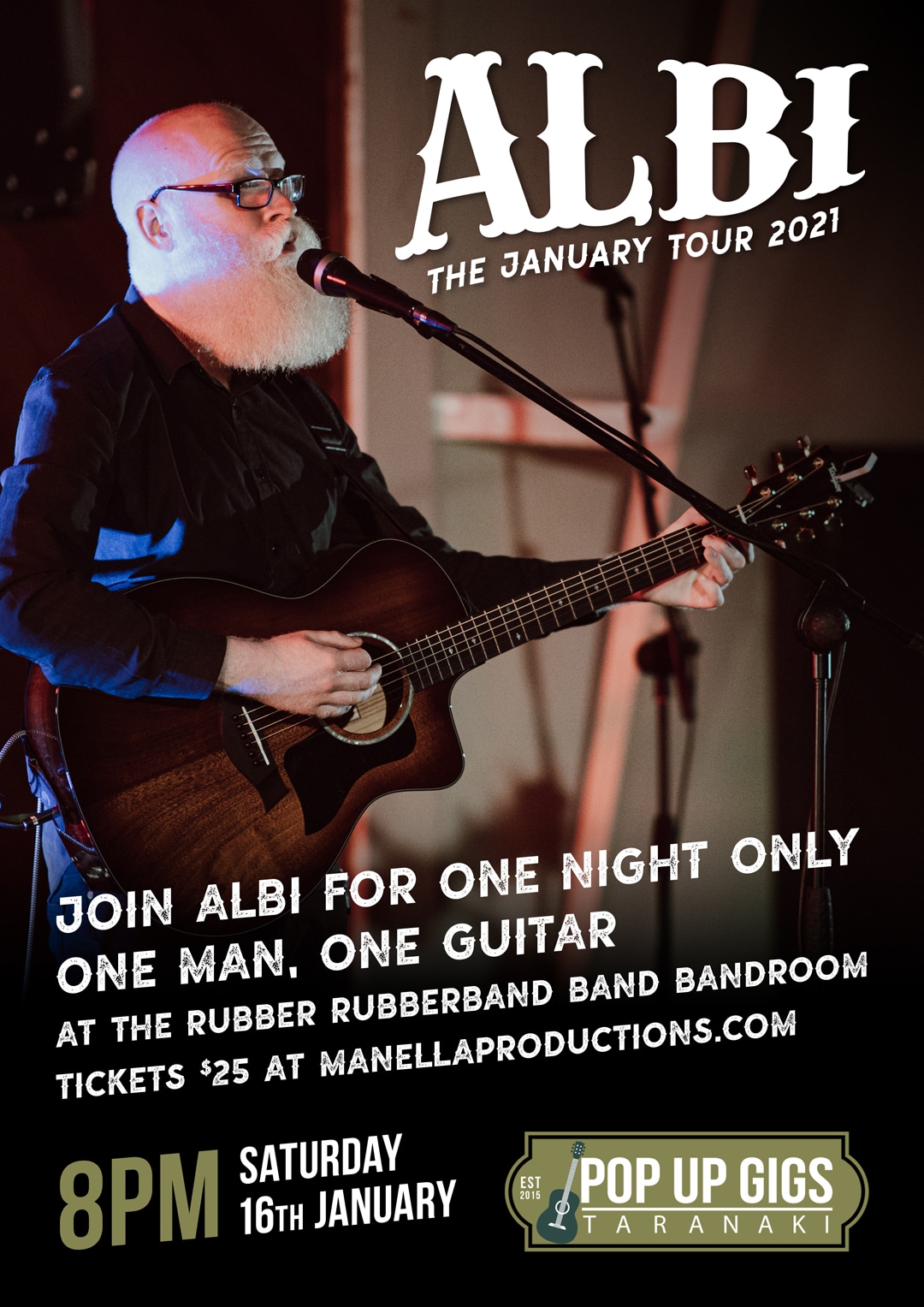 Pop Up Gig with Albi (from Albi & The Wolves)
The infamous Albi from Albi & the Wolves is making a stop at the Rubber Rubberband Band Bandroom in Spotswood New Plymouth on his solo tour.
Only a very limited number of tickets are for sale now…
More about Albi:
His intriguing appearance may gain your attention but his musical abilities will certainly keep it. Albi's often soft sound is reminiscent of the late Jeff Buckley with a reserved element of fierceness that you can't help but anticipate eagerly. His stand out voice has been characterized as a smooth rasp that is unhindered no matter the pitch. His songwriting is soaked with passion and emotion from conception through to production.
Albi has been described as less of a songwriter and more an artist who holds a guitar. His songs often portray slices of life for which he finds inspiration in the smallest corners of the world. "This music that I write and record are pieces of life I have experienced and seen around me" he says.
Albi's passion for singing and songwriting is only matched by his determination to continue his journey into the music industry. His small town New Zealand upbringing and no fear attitude has brought Albi to base himself in Auckland and create a name in the local music scene. His first EP was released March 2011, his second coming 2015, but his live performance is unparalleled and should be put on the must see list.